Subway Maps Simplified
After living and working in the New York area for some time, people understand how to find their way around the legendary New York subway system.
What may seem frightening and overwhelming to newcomers is second nature to those of us who get it; however, anyone traveling to a new city — any city with a subway — will probably experience the anxiety of reading and navigating the often unclear maps that are meant to communicate the workings of the city's subway system. 
Over the past few years, 
Jug Cerovic has been working to alleviate the confusion that is born from the jumble of winding lines and hidden labels that make up most subway maps. Cerovic simplified the map experience by enlarging city centers to provide room for displaying the lines and 
stations that exist there. He also chose to use more uniform colors, symbols and labeling on his maps.
As always, we love seeing designs that simplify people's lives. After all, that's why we love working in UX. Take a look at Cerovic's maps — you might want to keep them in mind the next time you travel. 

Why You Should Use Site Intercept Survey Data
You've seen them before: the little pop-up boxes that appear on websites you visit, inviting you to take a survey of some sort. Depending on your availability, interest in the site, or desire to procrastinate, you may have taken the time to fill one out.
If you're like most people, that's where your experience will end. But, what happens with all of that data? We'll shed some light on what is happening behind the scenes when you see that survey invitation, or "site intercept", and why you may consider taking advantage of a site intercept for your next project.
Here at Catalyst, we've used site intercept surveys for a variety of reasons, but we've seen two common scenarios for using this methodology:
First, site intercept surveys are a great jumping-off point for larger research projects. Clients often have an idea of the types of people who are visiting their site and what those people might think of the current experience, but these assumptions haven't been validated or validated recently. 
The survey data can be used to uncover critical insights about visitors such as demographics, satisfaction with the site, and impressions of the brand. Armed with this information, researchers can make more informed decisions about where to focus more rigorous lines of inquiry and use the insights to drive design strategy.
The second scenario for using a site intercept survey happens when researchers need to validate design changes through "benchmarking" metrics. By launching surveys before and after a site redesign, we can gauge the success of the redesign and even identify areas for improvement.
Benchmarking surveys commonly include questions aimed at understanding visitors' satisfaction with the site, ease of use and perceptions of content. By using the same questions on both the pre-and post- redesign versions of the site, researchers can track whether the design updates moved the site in the right direction. 
Site intercept surveys are an increasingly important tool in the UX researcher's toolkit because: 
Researchers are able to target current customers / site visitors in real-time
Researchers can elicit feedback from hundreds of users instead of just the 10-12 participants that might participate in a lab study
(Bonus:) All this can be done for a fraction of the cost of most research techniques
If you want a more in-depth look at site intercept surveys, stay tuned for the webinar Catalyst is hosting on the topic in May! 
Must-Watch Talks From Interaction14
A few of us attended the Interaction14 conference in Amsterdam this February. The event was packed with tons of interesting people, and we had the opportunity to hear some thought-provoking talks and to attend workshops that got us inspired to approach projects in some new, interesting ways.
Luckily, many of the talks that were presented at Interaction14 are available in video form on the conference's website. Since it could be tedious to go through all of these videos, we thought we'd share some of our favorites:
Book Release: 'The Encyclopedia of Humor Studies'
Here at Catalyst, we pride ourselves on having a community of diverse opinions and perspectives. Often, our practitioners will bring their unique viewpoints and experiences that stem from their personal interests to the projects we work on.
Recently, Catalyte and UX Designer Chelsey Delaney had the opportunity to combine two of her passions, humor and UX design, to provide some first-of-its-kind commentary on the intersection of the two.
Chelsey's insights can be found in The Encyclopedia of Humor Studies,  which Sage Publications released this week. This massive, two-volume reference book comprehensively documents humor: its history, its role in society, its conceptual identity on an international scale and research to-date about its form and function in a variety of different disciplines and fields. 
Given the large price tag, we can't blame anyone for not placing an Amazon order anytime soon. But, if you get a chance to check it out, we bet you won't be disappointed.
Photo source: sagepub.com
"How to Better Handle the Stress of UX Work" Talk at RE:DESIGN
Stress. It's an insidious problem of the modern work world.
For user experience professionals, whose designs are constantly under debate and scrutiny, and who have frequent deadlines and presentations in which it's important to impress, daily working life can become quite stressful. The pressure can have adverse effects on our work and personal well-being, so it's critical to find ways to both prevent and alleviate stress.
Our very own Director of Interaction Design, Meredith Noble, will be leading a discussion at the RE:DESIGN UXD conference in Brooklyn that will identify key sources of stress for UX professionals as well as ways of preventing and coping with it. Come join her and others in the UX field as they discuss this very important topic!
When: April 28- 29, 2014
Where: Wythe Hotel
80 Wythe Ave. at N. 11th

Williamsburg, Brooklyn, NY 11249
11 Guidelines for Establishing a Client-Friendly Project Approach
I recently had a less than positive experience with the manager of a service vendor we work with.
It wasn't over-the-top bad, but it was bad enough to reinforce my sense that the vendor has a problematic workplace culture. It really got me thinking about ineffective ways to deal with clients, which helped me to focus on more effective ways. At Catalyst, this is what anyone who occupies the Project Owner (PO) role tries to foster — I'm not saying we have all the answers, but I think we're on the right track.
Here is a list of guidelines to follow for managing clients effectively and with positivity, particularly from the perspective of a PO:
On the Radar: LeanUX NYC 2014
LeanUX NYC 2014 is coming up fast! The conference kicks off Thurs., April 10 and wraps up Sat., April 12 at the Westin Hotel in Jersey City. You won't want to miss it, as this year's schedule is another beaut'. 
And, since you won't be missing it, be sure to check out some talks and workshops from our fellow Catalytes: 
TALK: "Is Bad Research Better Than No Research: Doing LeanUX Right"
Deidre Kolarick, Director of Research @ Catalyst Group
Thurs., April 10, 2 p.m. - 2:20 p.m.
WORKSHOP: "How To Do Lean Research Right"
Deidre Kolarick, Director of Research @ Catalyst Group
Fri., April 11, 9 a.m. - 12 p.m.
WORKSHOP: "Show Me What You're Thinking"
Ray DeLaPena, Director of Strategy @ Catalyst Group
Fri., April 11, 9 a.m. - 12 p.m.
WORKSHOP: "Enhancing Proto-Personas With Characterizations"
Chelsey Delaney, UX Designer @ Catalyst Group
Sat., April 12, 1 p.m. - 4 p.m.
Don't have your ticket yet? Why not get it with a discount? Use code #LeanUXSpeaker to get 20% off.
Automate Communication to Spend More Time With the Bros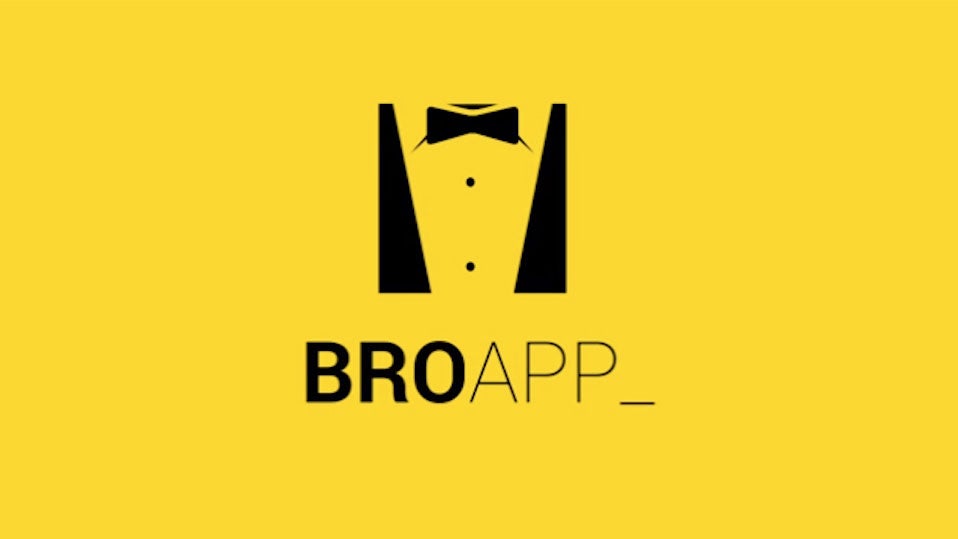 This hilarious post on Jezebel talks about a new app for self-identified bros who don't want to waste time communicating with their girlfriends.
With BroApp, bros no longer need to spend countless minutes laboring over tedious girlfriend texts because they can farm them out to an automated system that generates gems such as, "Hey darl, thinking of your face."

It sounds like a Saturday Night Live sketch but apparently it's a real thing that people (bros) use? I would LOVE to do some research on this. From the article it sounds like BroApp has some legit(ish) UX issues, the most pressing of which is that it creeps girls out.
Photo source: broapp.net
Is Bad Research Better Than No Research?
"We humans are full of unpredictable emotions that logic cannot solve."
- Captain James T. Kirk
"When it comes to conducting user research, everyone thinks they are Spock but in reality most of us are actually more like Kirk."
- Deidre Kolarick
At Catalyst Group we are big fans of Lean UX. We especially like the tight integration of design and research practices that differentiates lean methods from more traditional waterfall design processes.
Recently, Deidre Kolarick, Catalyst Group's Director of Research & Insights, delivered a talk entitled: "Is Bad Research Better than No Research?". Deidre's presentation was part of LeanUX Researchapaloozafes­­t: An Epic Human-Centred Evening — an exciting series of lean user research talks that we curated along with our friends at TLC Labs. You can view Deidre's entire talk below, but here's a quick summary to whet your appetite.
Webinar: User Research Tools and Techniques
Date: February 27, 2013 at 2PM EST
Presenter: Deidre Kolarick, Director, Research & Insights
What's the difference between field research and lab testing? When might you want to use a site intercept to learn about your target audience? Is 'shadowing' something to do off the basketball court? In this talk, Deidre will provide an introduction to the catalog of research methods we use to gain insights about the user experience. Using the framework of a product lifecycle, we discuss which methods are most appropriate depending on the project constraints and insights desired.